Shopping in Buffalo, NY
Boutique Neighborhoods & Malls in Buffalo, NY
The Mansion on Delaware Avenue stands out among hotels near Buffalo restaurants and shopping venues. With attentive, personalized service and recommendations by The Mansion's Butler Team, you'll choose from a large variety of truly local and unique shopping experiences.

During your stay, do a little shopping in places like Elmwood Village or Hertel Avenue, offering an array of galleries, specialty shops and quirky boutiques along tree-lined streets. Sit down to delicious cuisine at one of the countless independent Buffalo restaurants - vegan cafes, casual wing joints or fine dining spots - to which the Butlers will transport you in Range Rover luxury.

For more information about shopping in Buffalo, or about our luxury accommodations, please contact us at (716) 886-3300.
Where to Shop in WNY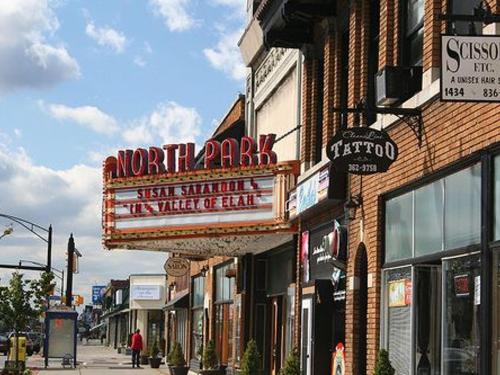 From malls to outlets to eclectic shopping neighborhoods, the Buffalo/Niagara Region has a venue to satisfy that shopping impulse. The Mansion is a perfect 'home base' for Canadian shoppers to enjoy the independent boutiques of Buffalo as well as the high-end chain shops at the Walden Galleria. Girlfriends looking to add a bit of shopping to their 
https://www.hertel-ave.com/
">'girlfriends get-away' enjoy the encompassing service, luxurious atmosphere and complimentary Range Rover transportation of The Mansion, located just a block from Elmwood Avenue.
**The Elmwood Villiage is within The Mansion on Delaware Avenue's 
complimentary transportation
 driving range - simply phone The Butlers for a timely pick-up and drop-off in the MoDA Land Rover! (716) 886-3300
Elmwood Village
 - The best of city shopping begins just blocks from The Mansion. The main thoroughfare, Elmwood Avenue, is a funky yet chic strip of mostly independent, home-grown shops, boutiques, restaurants and bars. Click to see what makes the Elmwood Village one of The Mansion's Butlers favorite Buffalo places.
http://www.elmwoodvillage.org/
">Explore the Elmwood Villiage here.
Hertel Avenue
 - This North Buffalo neighborhood, known for its eclectic mix of antique shops for the past two decades, is now a burgeoning shopping district with a collection of bars, restaurants, coffee shops and an early 20th century movie theater that's not to be missed. Nicknamed Buffalo's "Little Italy," Hertel is also renowned for its Italian restaurants, cafes and grocery stores.
https://www.hertel-ave.com/
">Explore Hertel Avenue here.
Malls and Outlets
 - From the sleek Walden Galleria to the Fashion Outlets of Niagara Falls, Buffalo/Niagara is chock full of specialty and high-end retailers. Click to learn about the many malls and outlets in the region.
>Learn more about Buffalo's Malls and Outlets here.