Buffalo: Breaking the Boardroom
Optimizing Communication in a Private Meeting Space
Business in Buffalo is booming, and venues are enhancing their meeting spaces and corporate venues to offer a more personalized, productive experience for their clients. Western New York?s new business culture is redefining the standard business meeting, and luxury properties are following suit.

As young professionals flock to Buffalo, corporate meetings and their environments are changing. Brainstorming is shifting to more open, reciprocal communication, enhanced by a customized, energizing atmosphere.

Nothing enhances communication between colleagues like scheduled meeting time to utilize a private space customized for your business needs. Whether you?re revising your advertising budget, setting annual revenue goals, or redesigning your marketing strategy, meeting time wasted is money lost.

The corporate event team at The Mansion on Delaware Avenue, Buffalo?s leading event and meeting location, share how to most effectively utilize your boardroom or meeting space to maximize productivity and increase team bonding and collaboration.
1. Hydration and Fuel are Key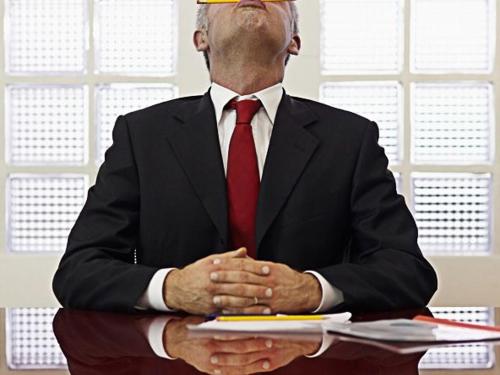 Caffeinated tea and coffee are a seemingly obvious way to enhance a group?s focus, but many meeting venues forgo this simple offering. Anytime-access to the coffee and tea (especially green and peppermint tea) is a must-have amenity to get the most out of a business meeting. 

Speaking of drinks, water and lemon have proven to boost overall brain function tremendously, while dehydration can be a major memory inhibitor.

When it comes to mid-meeting breaks, look for a venue with a variety of dining/break options. Too many meeting spaces offer very generic snack options that hardly pass as brain food. Whether you?re looking for pre-meeting breakfast options with a luncheon break, or a mid-afternoon coffee and fruit break, consider re-energizing your group with fare that wakes the mind and senses.
2. Comfort Ties to Creativity
All too often a cold, bland, stifling atmosphere hinders the productivity and creativity of a group. The more comfortable your colleagues, the more efficient your meeting will be. This has been scientifically proven from various studies incorporating atmosphere, work surfaces, temperature, sound-level, and more. The best corporate meeting venues will offer private, welcoming spaces with the option to move around, socialize and refresh during meeting breaks.
3. Selecting the Proper Venue for Your Needs
No group of individuals are the same so why should their meeting experience be? Each group of colleagues has unique goals, personalities, preferences and necessities. It?s imperative to select a proper venue to account for all of these factors.
4. Strive to Increase Learning and Retention
The worst thing about a meetings, from boardroom chats to large-scale collaborative conferences, is the lack of shared post-meeting retention. Ever hosted a productive meeting to find that a month later no one remembers the critical talking points? Modern-day meetings are turning to recording, distribution and repetition to boost learning, memory and retention after meetings and conferences. 

Ensure there is a member of the group recording information and taking notes. Afterwards, designate a member of the group to compile the information into an electronic cheat-sheet that can be easily referenced and reviewed by the rest of the group. Meeting notes/ideas/strategies should be referenced periodically (daily at first), for up to three months after the meeting takes place.

As new businesses continue to pop up while young professionals rush into WNY, Buffalo?s business culture will likely see many changes in the coming years. The best way to prep is to make your existing business practices (meetings and conferences included) as efficient and productive as possible. 

Need more help planning the perfect meeting? Call The Mansion on Delaware Avenue?s event coordination team ? from meetings, to conferences, banquets, award dinners and more, Buffalo?s premier events team can offer reliable advice and comprehensive event services.

Happy meeting and the best of luck to your business in the New Year!