Butler Spotlight: Jose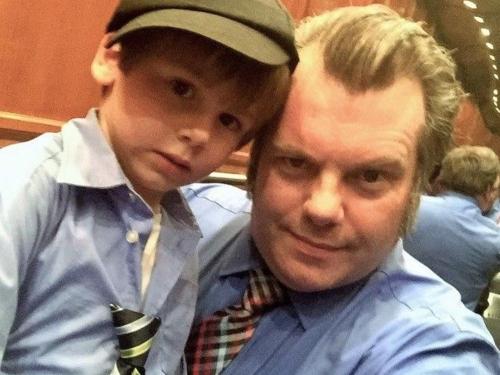 The Mansion on Delaware Avenue is excited to introduce the Butler Spotlight Series, giving you a deeper look into MoDA's award-winning team! Through the series you will hear from The Butlers about themselves, their time at The Mansion, and their favorite attractions in the city. To kick off the series, we are proud to introduce Jose, The Mansion on Delaware Avenue's Night Auditor.

Where are you originally from?
I was born in Buffalo but grew up in New Jersey & in the NYC area. I repatriated to Buffalo in 2001. I currently live in Lancaster.

How long have you been with The Mansion on Delaware Avenue?
This Fall will mark my 12th year at MODA.

How long have you worked in hospitality?
I started working in hospitality at the age of 14 at a place called The Old Mansion (coincidentally) in Elizabeth NJ. Working banquets and weddings. 

Since that time I've been lucky enough to spend an 18 month stint on the island of Antigua BWI. I've also worked in Manhattan and in Miami. It's been over 3 decades now.

What is your favorite thing about The Mansion?
Well I certainly have a unique perspective because I mainly work overnights. I get to experience MODA in ways most others don't. My favorite things are the elegance and the peace & quiet, and thunderstorms! On occasion I've had the pleasure of turning down all the lights and sitting, watching the lightning flash through the floor to ceiling windows, it's absolutely breathtaking. With the right soundtrack it's even better. I recommend The Cure's Disintegration.

What is your favorite city feature to recommend to guests?
Betty's for breakfast, Mother's for a late dinner, and the new waterfront developments have recently become a new favorite.

What do you like to do in your free time?
I'm a single father with two boys, 3 & 7. The majority of my time away from work is spent trying to make their lives fun and meaningful. For myself I enjoy the arts, photography especially, watching movies and good tv. I love traveling and especially road trips.

Jose is one of the many incredible people who create The Mansion on Delaware Avenue's Butler experience. Stay tuned for the next Butler Spotlight feature!