LGBT Buffalo: A Visitor's Guide
As Pride Month comes to a close, The Butlers at The Mansion on Delaware Avenue have highlighted the best stops in Buffalo for LGBT visitors! The Queen City is full of LGBT-owned boutiques, restaurants, bars, and more to create a vibrant variety of diverse stops and activities.

The Mansion on Delaware Avenue is located in the heart of Allentown, the LGBT mecca of WNY.
Set the Stage
Spend an evening at the theatres at 
http://www.buffalobua.org/
">Buffalo United Artists (BUA). Buffalo?s Off-Broadway theatre has brought some of the most challenging theater to the Queen City including The Boys in the Band, Last Summer at Blue Fish Cove, Ten Percent Revue, The Baltimore Waltz, Unidentified Human Remains and the True Nature of Love, and more!
>Shea?s Performing Arts Center
 is at the forefront of Buffalo?s theatre scene, a working historic theatre with a variety of plays, performances and presentations to choose from.
Get Artsy
With classic 19th century architectural details and a living in-house art gallery, The Mansion on Delaware Avenue thrives amongst Buffalo?s art and architectural scene. Each piece in The Mansion?s art gallery is crafted by WNY artists and available for sale. Just ask The Butlers for more information or contact MoDA?s curator, Sandra A. Clarke at (716) 353-1218 to inquire about work hanging within The Mansion.
A stone?s throw from The Mansion is Buffalo?s cultural corridor with the nationally recognized 
http://www.hallwalls.org/
">Albright-Knox Art Gallery and the interactive 
https://www.burchfieldpenney.org/
">Burchfield Penney Art Center.
Down the street on Delaware Avenue is 
>Hallwalls Contemporary Arts Center
, featuring more contemporary exhibition galleries and media arts.
Dine Downtown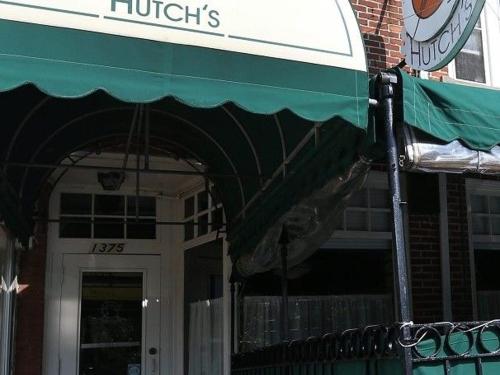 When it comes to dining and downtown Buffalo, visitors can select from a wide range of exceptional culinary options.
Enjoy the funky, casual atmosphere of 
http://www.bettysbuffalo.com/
">Betty?s a block from The Mansion or the sustainable, organic 
http://www.tempobuffalo.com/
">Merge with countless vegetarian and vegan options across the street.
The Butlers recommend 
http://www.hutchsrestaurant.com/
">Hutch?s, 
>Tempo
 or one of The Mansion?s 
Pamper Your Palate (PYP) partner restaurants
 for fine dining.
The Mansion?s PYP add-on is the most popular hotel dinner package in downtown Buffalo - enjoy complimentary Land Rover Transportation to each restaurant after some hand shaken evening cocktails in the Billiards Salon.
Drinks and Dancing
Brunch, Bubbly and Bloody Marys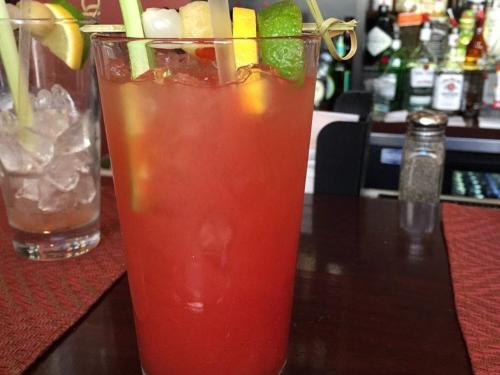 Because why would you spend a weekend anywhere without brunch?
A block from The Mansion on Delaware Avenue is 
http://www.bettysbuffalo.com/uploads/2/4/4/9/24496634/brunch.pdf
">Betty?s, a local brunch favorite in historic Allentown. Inspired by various ethnic cuisines, you?ll find the freshest ingredients in a classic brunch menu alongside house-made breads, cakes, pies and more. The menu offers a variety of vegetarian, vegan, gluten free and dairy free menus, all delicious! Enjoy sparkling mimosas, bellinis, bloodies, and more! Don?t worry, they serve lunch and dinner too!
Explore 
http://www.cocobuffalo.com/
">Coco Bar & Bistro?s 
>brunch menu
 where ?simplicity is always in vogue.? The LGBT owned and operated restaurant offers patio brunches throughout the summer with French, Swill, Austrian, English, American, and Vietnamese breakfast options. Sip on Bloody Coco?s, Bloody Sundays and Sparklers!
Luxury Amenities at Buffalo's Boutique Historic Hotel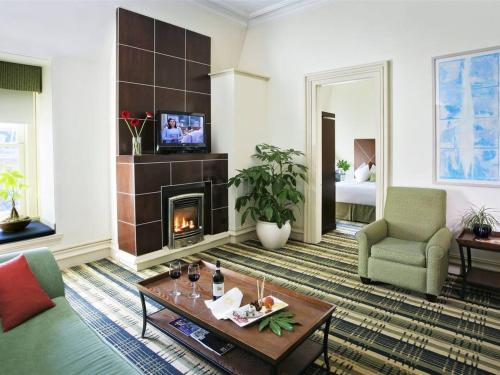 The Mansion on Delaware Avenue is Buffalo's luxury historic hospitality proprerty in the heart of the city. With complimentary valet parking, evening cocktails, Land Rover transportation and more, The Mansion is any visitor's choice for an elegant recluse of leisure and luxury.