St. Patrick's Day Cocktails
Repeatedly ranked as one of the best cities in America for St. Patrick?s Day Celebrations, Buffalo, NY knows how to celebrate Irish pride. Delaware Avenue boasts one of the oldest St. Patrick?s Day parades in the country, with live music, drink specials, and Irish inspired menus taking over Western New York.

The Butlers of The Mansion on Delaware Avenue share some of their favorite Irish inspired cocktails to help you celebrate this year.
The Irish Brotherhood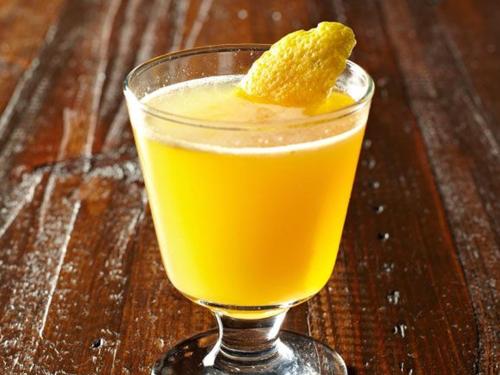 A Traditional Irish Whiskey Cocktail
1.5 oz Irish Whiskey
.75 oz Grand Marnier
.75 oz Bénédictine
.75 oz Fresh squeezed lemon juice

Mix ingredients into a shaker and fill with ice. Shake until shaker is cold, then strain into a chilled coupe glass. Garnish with a twisted lemon peel and enjoy!
Irish Coffee
To Pair with an Irish Brunch or Breakfast
1 cup freshly brewed hot coffee
1 tbsp brown sugar
1.5 oz Irish Whiskey
1 oz whipped heavy cream
1 heated tablespoon

Fill warmed glass with freshly brewed coffee until 3/4 of the way full. Add brown sugar and whiskey and mix until sugar is completely dissolved. Top with a collar of lightly whipped heavy cream by pouring gently over the back of a heated spoon. Serve hot and enjoy!

What other St. Patrick's Day cocktails peak your interest? Ask The Butlers on The Mansion's Facebook page or email them directly at [email]butlers@mansionondelaware.com[/email] for more recipes!

Cheers and Happy St. Patrick's Day!