Butler Spotlight - Mohammed Kassem "MK"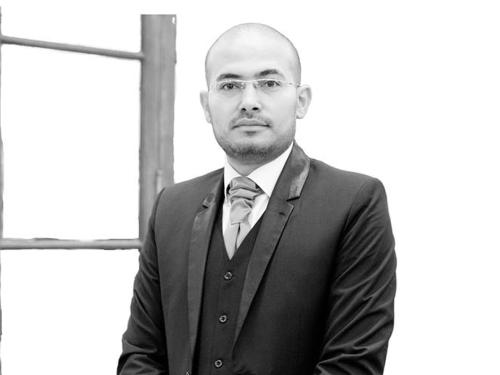 The Mansion on Delaware Avenue offers a deeper look into MoDA's award-winning team with the Butler Spotlight Series! Through the series you will hear from The Butlers about themselves, their time at The Mansion, and their favorite attractions in the city.

This month we are proud to introduce Mohammed Kassem - you may know him as "MK," one of your favorite Butlers!
Where are you originally from?
Egypt

How many years have you been in the hospitality industry?
14

How long have you been with The Mansion on Delaware Avenue?
7 Months

What is your favorite thing about The Mansion?
Working with a great team that feels like family. The Mansion feels like a big home for all of us Butlers and it's amazing to work with such a close, friendly group. The Mansion is unique in being the only hotel in Buffalo that offers Butler service to all guests - you don't find that many places. The value-added amenities truly set The Mansion apart.

What is your favorite city feature to recommend to guests?
From family fun activities to festivals, events, restaurants, nature, recreation, and nightlife, the city has something to offer for everyone. I enjoy taking our guests on city tours in The Mansion's Land Rover, and often recommend Canalside. Canalside is a newly redeveloped waterfront district within Buffalo, once the western terminus of the Erie Canal. With many free activities throughout the year, Canalside is the place to be if you're looking to unwind, take a walk, enjoy sun or ice skate in the winter. With hundreds of events scheduled throughout the year, there's something for everyone at Canalside.

What do you like to do in your free time?
I travel whenever I have the chance and I fill my non-travel hours watching movies. I'm always happy to try all the new restaurants in Buffalo, and take short trips around WNY.

MK is one of the many incredible people who create The Mansion on Delaware Avenue's Butler experience. Stay tuned for the next Butler Spotlight feature!