The Mansion's Butlers
Butler Transportation Throughout Downtown Buffalo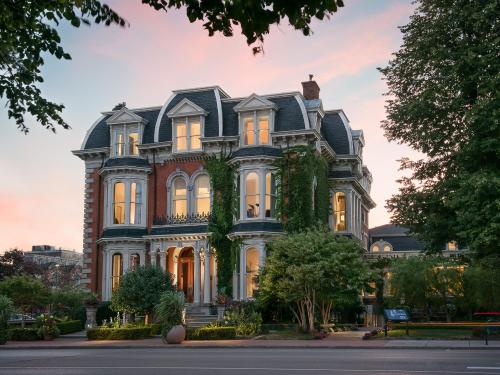 Located within the Allentown Art and Theatre District, in the heart of historic Buffalo, on majestic Delaware Avenue, adjacent to The Buffalo Club. Within walking distance to shops, galleries, theatres and restaurants, The Mansion's Butler driven Range Rover transports guests to countless businesses and historic, cultural & entertainment attractions within a 3-mile radius of the hotel.

Replete with knowledge of the whos, whats, whens and wheres of the region, The Mansion's Butlers are your 24-7 resource for everything Buffalo/Niagara. A sampling of the best of Buffalo has been curated by The Butlers of The Mansion on Delaware Avenue. Allow us to assist with reservations, tickets or additional information.
At Your Service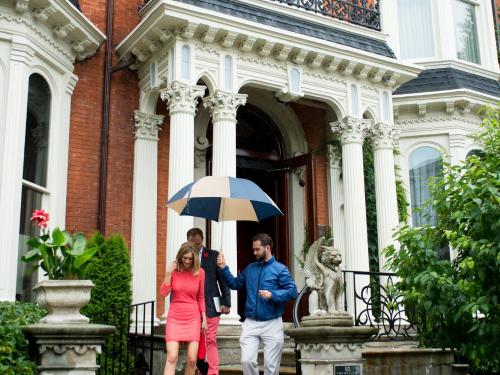 From the moment you arrive, a butler will attend to your requests. Our butlers are in constant communication with each other and work together as a team to effectively anticipate and meet your needs. In addition, our butlers are city-knowledgeable and information-savvy, so whether you'd like a restaurant recommendation or require a hard-to-find & elusive items, our butlers will oblige. Other services they provide include complimentary downtown Land Rover transportation, as well as evening cocktails, overnight shoe shining and pressing.
Butler Arranged Dining Experience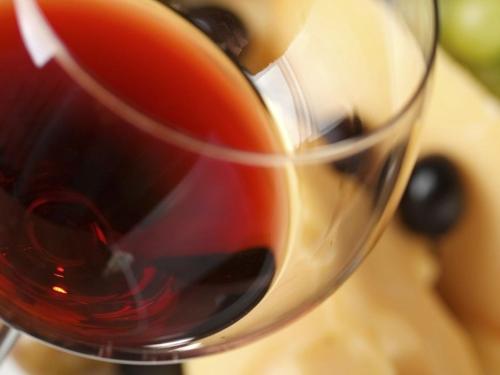 If you should care to experience the unique restaurants of Western New York without having to leave the hotel, our butlers can arrange to bring the experience to you. Your favorite meals can be served table-side in an intimate setting by a roaring fire, or in the privacy of your own guest room or suite.

Whether you're in town on business or for a leisurely getaway, the impeccable service of The Mansion's butlers is certain to enhance your travel experience.