Explore Buffalo New York
WNY offers countless opportunities to enjoy historic architecture, the Erie Canal, regional events, culinary excellence, local craftmanship and more! From the bustling summer, through Autumn, Winter, and Spring, there are events and attractions throughout Buffalo for every season.
Things to Do in Buffalo
The Buffalo/Niagara Region is replete with summertime events, festivals and attractions designed to highlight the best of summer in Buffalo. The Butler Team will suggest and arrange outings to nearby Canalside Buffalo waterfront district, Larkinville Entertainment district, Elmwood shopping district and countless other Buffalo attractions, while The Mansion's complimentary downtown Land Rover transportation will get you where you want to go!
Buffalo Neighborhoods
HISTORIC ALLENTOWN

Home of The Mansion on Delaware Avenue

Allentown is lined with neighborhood galleries, historic architecture, live music, imaginative boutiques and wall-sized public murals with authentic Buffalo dining options. Allentown parades a unique bohemian vibe, humming with a creative energy you won?t find anywhere else in the city.

From unique historic stops like the Theodore Roosevelt Inaugural National Historic Site to live music at Kleinhans Music Hall and delightful drinks and dining throughout the neighborhood, Allentown offers history, art, music, culinary variety, stunning architecture and more.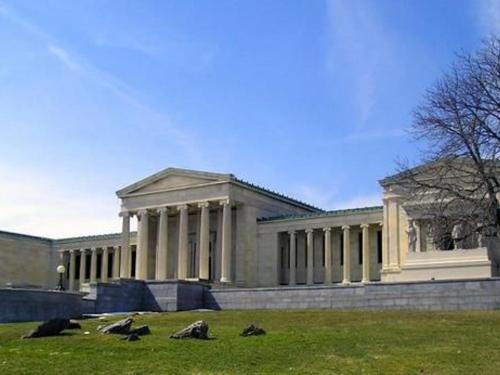 ELMWOOD VILLIAGE

The best of city shopping begins just blocks from The Mansion in the Elmwood Village. The main thoroughfare, Elmwood Avenue, is a funky yet chic strip of mostly independent, home-grown shops, boutiques, restaurants and bars.

Experience the finest art that WNY has to offer with the Albright-Knox Art Gallery and the Burchfield Penney Art Center. Get a taste of Buffalo's history with the Buffalo History Museum and the Karpeles Manuscript Library or explore the Buffalo Museum of Science. Walk Buffalo's famous Olmsted-designed park system including Delaware Park and Hoyt Lake.

The Elmwood Villiage offers a truly unique urban character unlike anywhere else in WNY - vibrant, walkable, clean and sustainable. Ask The Butlers for a curated itinerary of the Elmwood Villiage.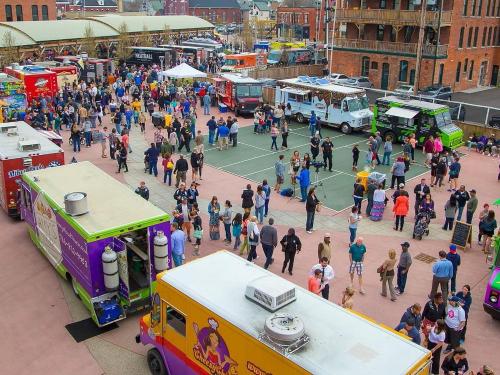 LARKIN SQUARE

"Whimsy amongst the warehouses in Larkinville," Larkin Square lies at the heart of the former Larkin Soap Company warehouse buildings. The open public space opened in June 2012 against a backdrop of colorful architecture and has become a gathering space filled with live music, a variety of local food and community events.

Popular events including Food Truck Tuesdays, Live at Larkin and the Larkin Square Author Series fill the space throughout the summer while The Filling Station, a converted 1930's gas station, offers year-round dining with fresh flavors and seasonal ingredients.

Ask The Butlers what is going on at Larkin Square during your stay Downtown!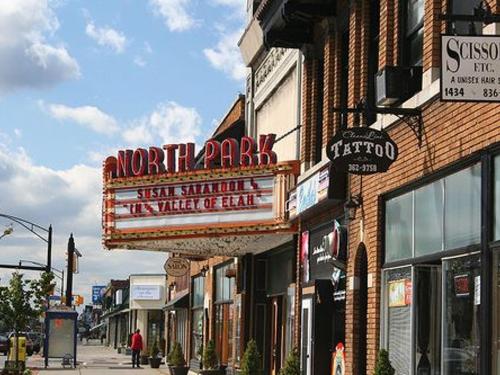 HERTEL AVENUE

This North Buffalo neighborhood, previously known for its eclectic mix of antique shops, is now a burgeoning shopping district with a collection of bars, restaurants, coffee shops and more.

Explore the arts around Hertel with galleries, live performances, poetry readings, pottering, framing and more alongside the North Park Theater, the gem of the district with a variety of entertainment and films. Explore fine or casual dining, bistros, cafes, with cuisine of all kinds, live bands and libations. The flourishing neighborhood is teaming with unique shops and boutiques full of antiques, collectibles, gifts and specialty items alongside food artisans and importers of distinctive specialty foods.

Ask The Butlers for an itinerary of Hertel Avenue!
WNY Seasonal Events and Festivals
Through all seasons, The Mansion on Delaware Avenue offers beautifully appointed hotel accommodations near events like the National Garden Festival in Buffalo,Taste of Buffalo and other popular festivities. The Buffalo Allentown Art Festival is literally at our doorstep! Our hotel's also near the University at Buffalo and the First Niagara Center, so those coming to town to attend a hockey game or a graduation will be close to both facilities.
Buffalo Events and Festivals:
National Garden Festival | June - July
Garden Walk Buffalo | July
Taste of Buffalo | July
Elmwood Avenue Festival of the Arts | August
Buffalo Chicken Wing Festival | August - September
Buffalo Bills NFL Football | September - December
Buffalo Sabres NHL Hockey | October - April
The Ice at Canalside | December - March, weather permitting
Ice Skating at Rotary Rink at Fountain Plaza | December - March, weather permitting
Larkinville Ice Festival | January
Flurrious! Olmsted Winter Festival | February
Labatt Blue Pond Hockey Tournament | February
Buffalo Cherry Blossom Festival | April-May
University at Buffalo Commencement Ceremonies | May